It's been a while since I've blogged! Things have been a little hectic the last few months and I decided I wanted to focus more on sewing than on blogging. And I've also started to focus a little more on organizing! And that can work out to your benefit...I'm destashing!
Hop on over to the
ClassyQuilts shop on Etsy
if you want to add some fun fabrics to your stash! There are only a few items in the shop so far, but I've got tons more to list (like paper grocery bag full of stuff). I will be on vacation at the beginning of June, so things will be quiet for a couple weeks, but I'll continue to post/ship more items when I get back!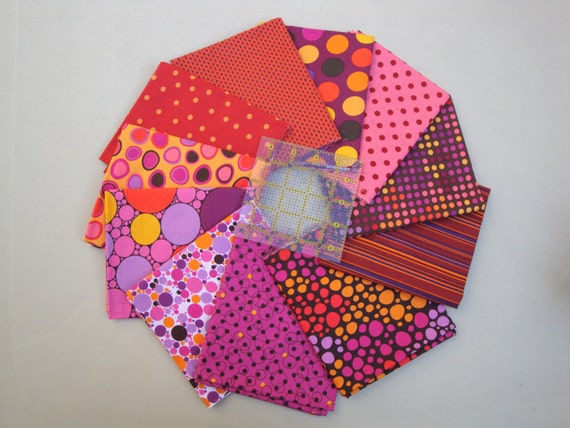 Just one of the items available in the shop!
The dots above are a 1/3 yard bundle with some extra in the stripes. I almost don't want to get rid of them, but I think one of you had the perfect project for them!
Some fabrics are from quilt shops, others are from big box stores, many of them don't have selvedges so I'm not really sure what they are! But there will be plenty to choose from. Smaller bits of fat quarter size or less will be posted in color-coordinated bundles, there will be a little bit of yardage, and some precuts.
I hope you find something you love! Check back often as the destash pile will be growing...and growing...and growing...
-Melissa